Benefits of hiring a professional cleaner in Chicago
Cleanliness is next to Godliness as the saying goes. This holds true especially to those who are meticulous when it comes to the cleanliness of their surroundings. Houses must always be kept clean at all times because this serves as a reflection of the people living in it. No matter how big or small your house is what really counts is the cleanliness of your home from inside and out. Well I guess everyone will agree to this.
Another thing we might agree on , Cleaning is definitely tiring and a difficult task. You should always consider everyone's health, needs and as well as safety. People who are busy at work, may not have time to clean their houses at all. And admit it , we can't just leave in a home full of clutter.
So, what comes into your mind when we are talking about cleanliness? It is not as simple as just sweeping and mopping the floor, throwing garbage into the trash bins, wipe dust in the window and the list goes on and on. Cleaning requires so much effort and one must put her heart in doing it to achieve greater result. A result every member of the household will surely love. This is why hiring a professional cleaning services is best. You ask for their services and they will give you a superb cleaning experience.
Professional cleaners are highly recommended in Chicago because they will give your house the best treat ever! With utmost care, their superb cleaning techniques your house will surely thank you for this wonderful treat. This is what you and your house deserve! Try to imagine sparkling window glass and cabinets, shiny floors, nice smelling and germ-free house. I'm pretty sure everyone will come home with excitement.
Companies for cleaning services also invested in their people. They only hire experienced and knowledgeable professional to make sure client's expectations are met. Everyone is well trained and trustworthy. Their people are one the best asset in their company and this is the reason why clients choose to hire professional cleaners than doing the cleaning all by themselves. Sounds good isn't it? I'll give you some more reasons why it is best to hire them.
To ensure quality cleaning services, cleaning companies sends their employees to series of training and and hours of tests and practices.
Equipped with special cleaning tools
According to research, most people spend a lot of money in a year just for cleaning supplies alone. Hiring a professional cleaner will not only provide your cleaning needs but also help you cut your expenses short.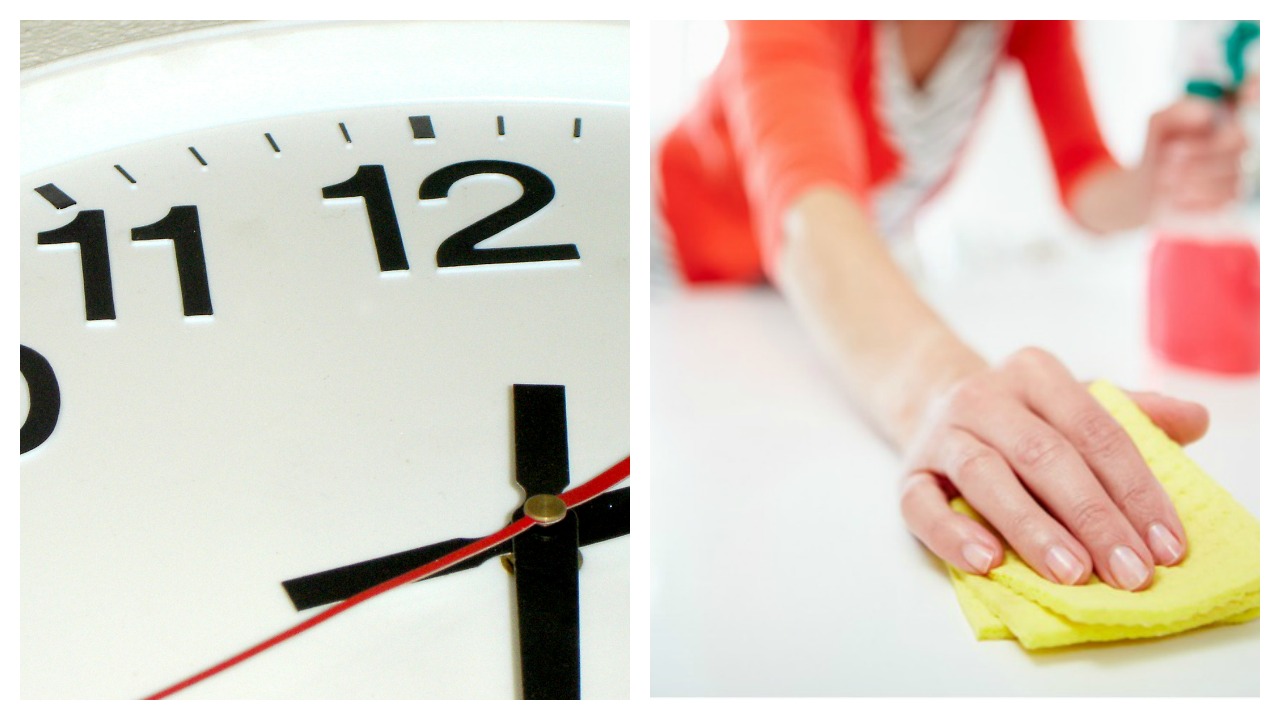 Weekly, bi-weekly, monthly schedule
House cleaning services done regularly. It is up to you as to when do you want to avail their regular cleaning services
This company is giving you quality service at a very affordable rates, they will make sure your hard-earned money will not go into waste when you wish to avail their services.
They do not see pets as a problem when cleaning. You just need to notify and inform them that you own one.
Excellent Customer Support
the cleaning companies are also known for having an excellent customer support. Representatives are friendly and approachable and gives you a feeling of being valued.
Does this sound appealing? Chicago has a lot of companies offering excellent cleaning services. With years of experience in this field you will surely not regret availing their cleaning services. One of the great services is Sparkly Maid,. Come let's take a look at their services and see it for yourselves.
These Cleaning Services Companies offer various cleaning services based on your needs. They offer a lot and surely give you and your house a well-deserved treat. Here are their cleaning services to choose from:
Standard Cleaning Services - cleaning of floors, dusting and basic wiping, cleaning of rooms, kitchen, dining and living room.
Deep Cleaning Services – heavy scrubbing of some areas that includes kitchen and bathroom
Post- Construction Cleaning Services – you can avail of this service when you have a newly-built house that requires thorough cleaning after the construction.
Move in / Move Out Cleaning Services – you can definitely ask them for their services when you move in/out of the house.
Plus, you can schedule an appointment with them in your own convenience. You might want to consider any of the two programs created below.
Recurring Cleaning Services – this can be a big help for clients to save time and money as well, cleaning schedule is being set up so client will not worry about the next schedule. It can also help client save money because this company offers a great discount, the more frequent the service is the more discount is at your stake.
Extra Cleaning Services – this can be done upon your request. Clients are valued so this is a good option to save their time doing extra chores. Chicago Cleaning Services can do it for you!
Not only this, they offer a lot more. You can also book them for extra services you may need that has an additional fee. You see? There's a lot to choose from.these Cleaning Services that has been in this industry for years. No wonder it is trusted by many clients all over the place. The company is continuously receiving positive feedback from multiple clients and these numbers continuously increases as time goes by.
So, what are you waiting for? Hurry up and experience a spotless home where you can have a relaxing bond with your love ones. It will surely make you feel good and satisfied. The importance of hiring a professional house cleaner is that you save money, effort plus the convenience the company has to offer and most importantly nothing beats a deep clean relaxing home with all the people that matters to you most – your family.